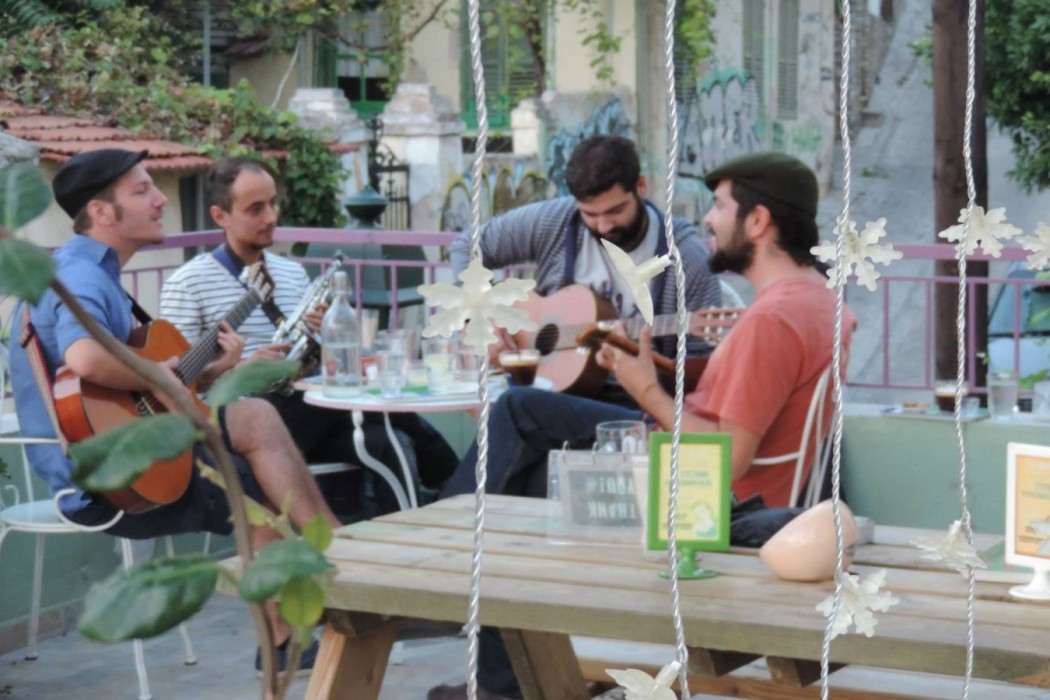 Everything started at the start of 2010, when Theodore Koumartzis met Francesco Riotta (aka Sise Kolombali) in Spain. During the first attempts to improvise and to try to play together, they started instictively to mix rhythms and melodies of the Greek music genre named "Rembetiko" and acoustic reggae. The sweet sound of baglamas and the rhythmical acoustic guitar were the first instruments used in order to produce the first idea of "Reggetiko". A year later in Sicily, they started to play again with each other and soon they found two "followers". The first one was Nikos Papanikoloudis, playing ney and oud, who put some more "eastern" influences while Antonis Passias added some percussions, playing stamna, in order to complete these first jam sessions. The first song recorded was "Reggetiko" with "Sporos" following. It was then, when melodica and ukulele found their own space and the first use of "nature sounds" were added, so "Ale czemu" (meaning "But why?" in Polish) and "So(u)l" (from Soultana and a missing u for the absence) were recorded. "Welcome midi" was the first song produced within a computer, apart from the basic melody recorded with baglamas, and was the first one to fulfill this initial phase of the Reggetiko project. (along with a different version of "Green Sleeves" and the first approach to "La vuelta").
After the first two lives of the group, two of the members had to move away from Thessaloniki(Nikos and Antonis) and Francesco went back to Sicily. It was then, that Sokrates Votskos met Reggetiko and added some totally new horizons at the project's lives but also t0 the recordings. With an obvious jazz background, added a totally experimental (playing soprano sax, clarinete and duduk) approach to the content of songs like "Mikos kimatos" (wavelength in english), "Raktivan" (name of a street in Thessaloniki, a song made by both Theo and Sise at the visit of the last one in Thessaloniki), "Ouridou" (means "i want" in arabic), "Stin gonia"(aka at the corner),"Koufitsa" (also a name of a street, in which the text and the voice of Charles Bukowski come to mix up with some hypnotic modules made by baglamas) and "Jamsoc" (dedicated to him, where charrango played by Theodore come to fill a totally unexpected jam session).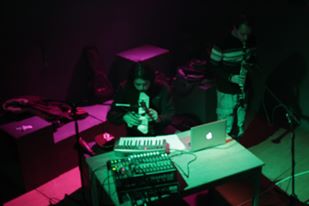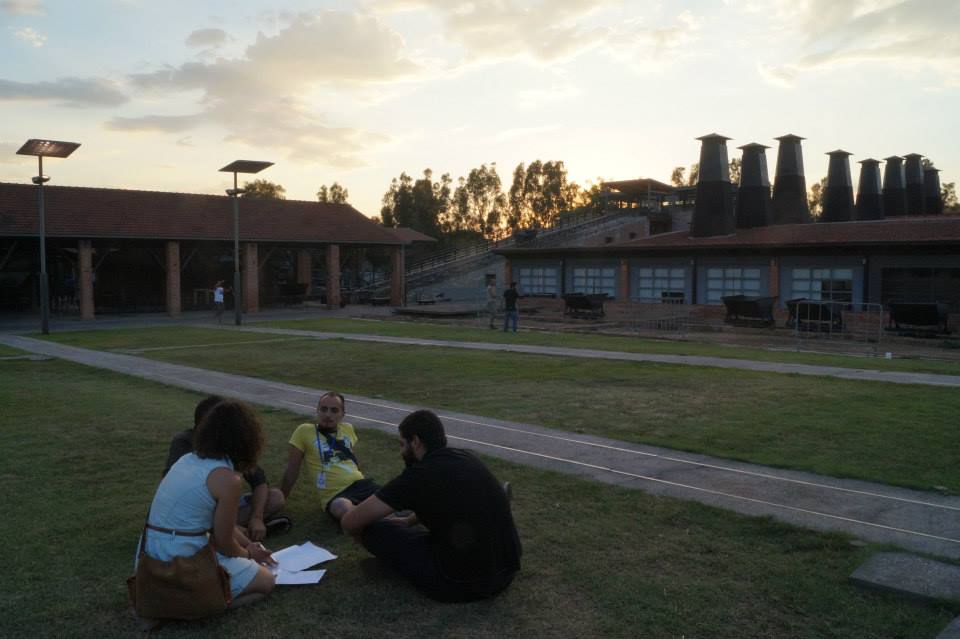 It was at September of 2012 when an old friend came to add some lyrics and vocals to Reggetiko. The strictly instrumental concept of the project changed because of Andrie's totally new approach (with influences from blues to more free jazz use of her shiny voice) recording songs like "La vuelta take 1" (with lyrics and some moving beats), "Dancing zebra" (lyrics written by her along with Theodore and the electric guitar of Konstandinos Papoudas) and "It's me", with more to be expected at the near future. Yiannis's wonderful interpretation at La vuelta (traditional Greek song from the region of Ipirus) underlines a totally new approach at the second album.
As the time passed by, Reggetiko returned to its pure acoustic music form and started developing new music forms, mixing even more genres, references and ideas thanks to Linus Jelos new entry. Collaborating with the grammy awarded legendary musician (composer, arranger, pianist and much more) Milcho Leviev, recording for the third-to-be album but also sharing the same music stage, is undoubtedly the mark of the year.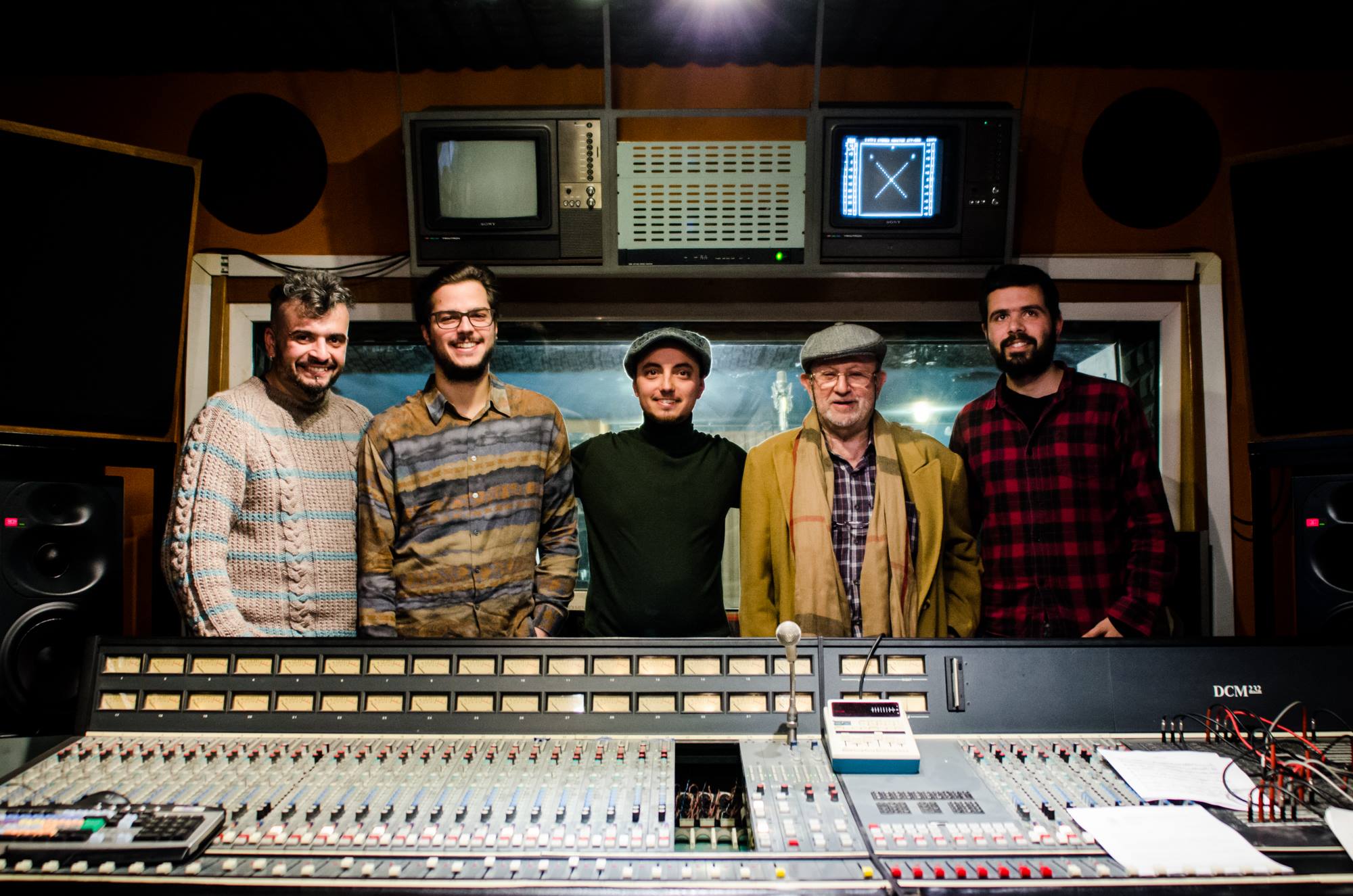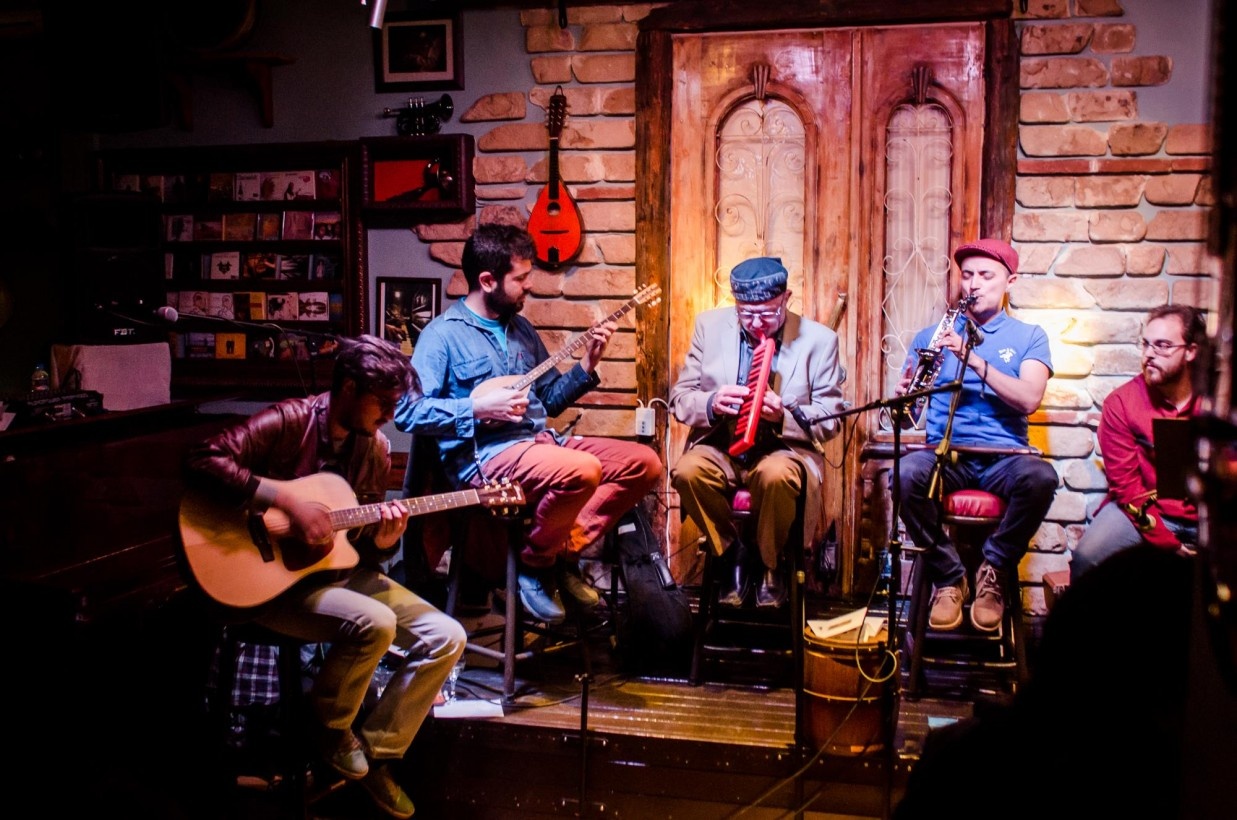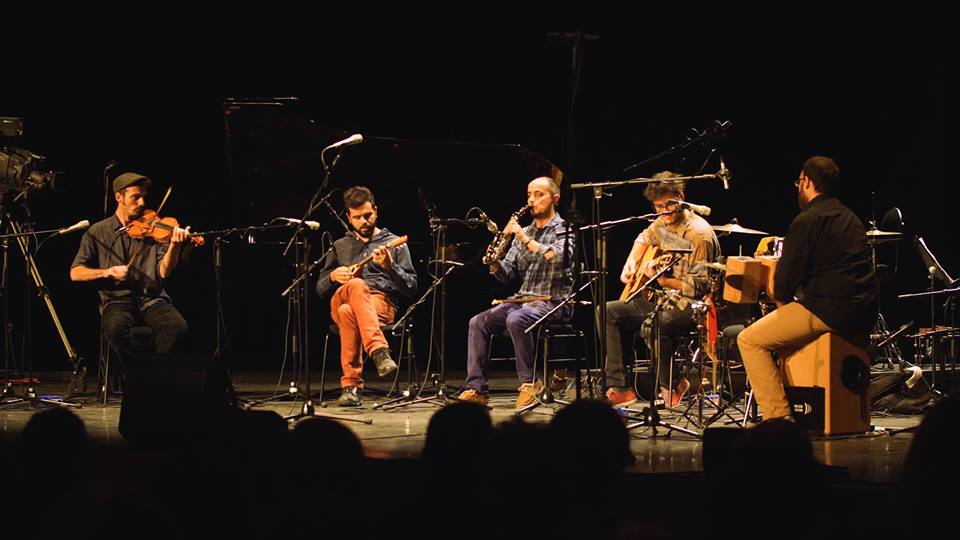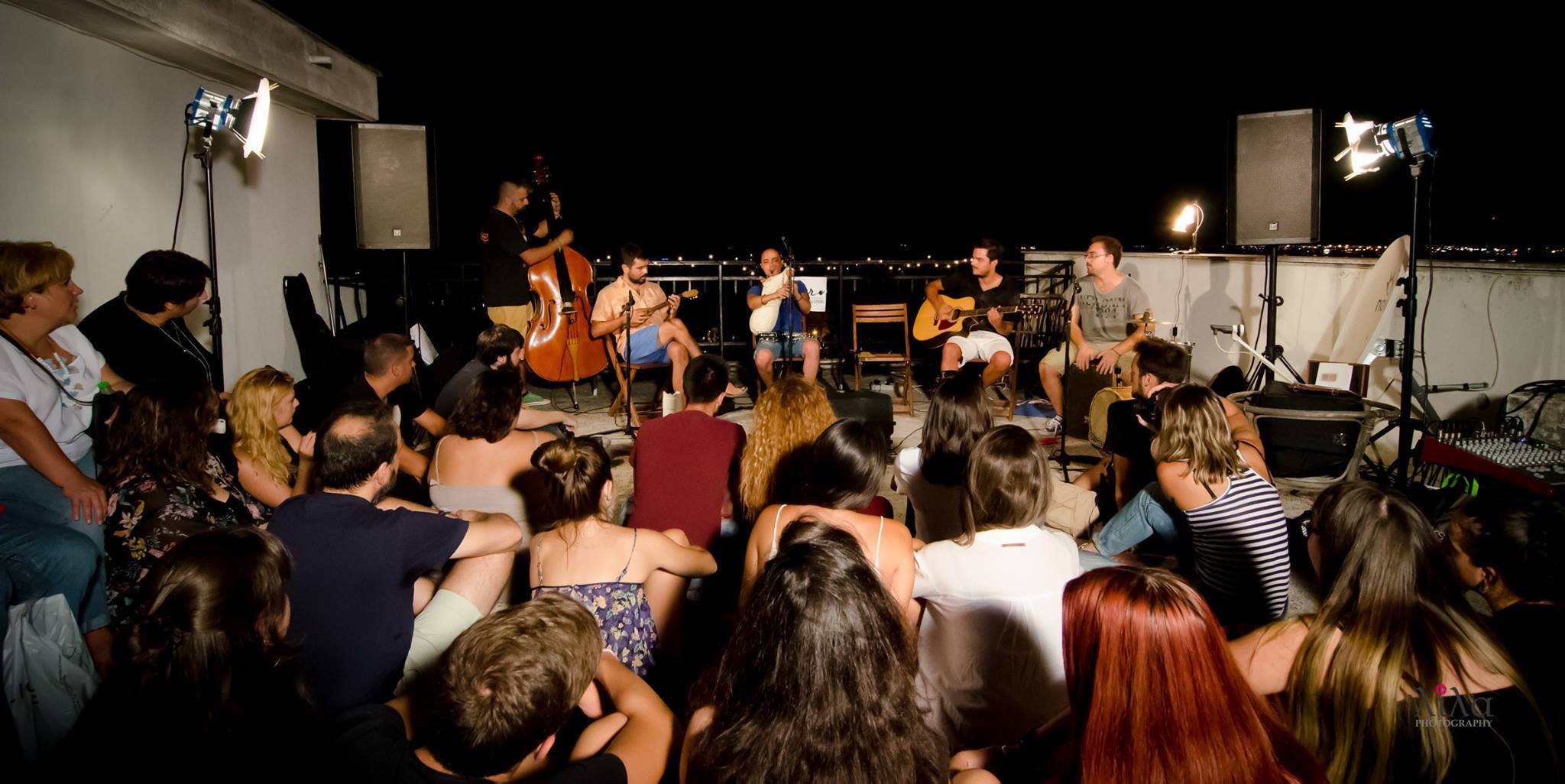 A new genre was born and was successfully presented to Palermo of Sicily with Istanbul, Athens and Freiburg to follow. Xarkis Festival at Cyprus (July of 2015) was the last stop before the recordings of their second album named "Knot" that was first presented to the great "Gitarcafe" live stage of Istanbul with more concerts to Kozani, Thessaloniki, Serres, Rhodes, Drama (Tentart Festival) and Symviosis Festival at Lesvos, where RP played also at Karatepe and Moria refugee camps, to follow. A year ago they had the opportunity to accompany Kostis's Kostidakis Shadow Theater at Rialto concert hall at of Lemesos (Cyprus) while the third album is on work, with the participation of the legendary grammy awarded Bulgarian pianist Milcho Leviev and expected to be ready before the end of the year. Last year's Reggetiko's participations to KOTH festival (Thessaloniki) and "Tis Triantafilias ta fila" (Athens Music Hall) were the ones to shape its new sound and approach with the valuable superinduction of Marios Podaras (violin) and Nick Barell (cajon).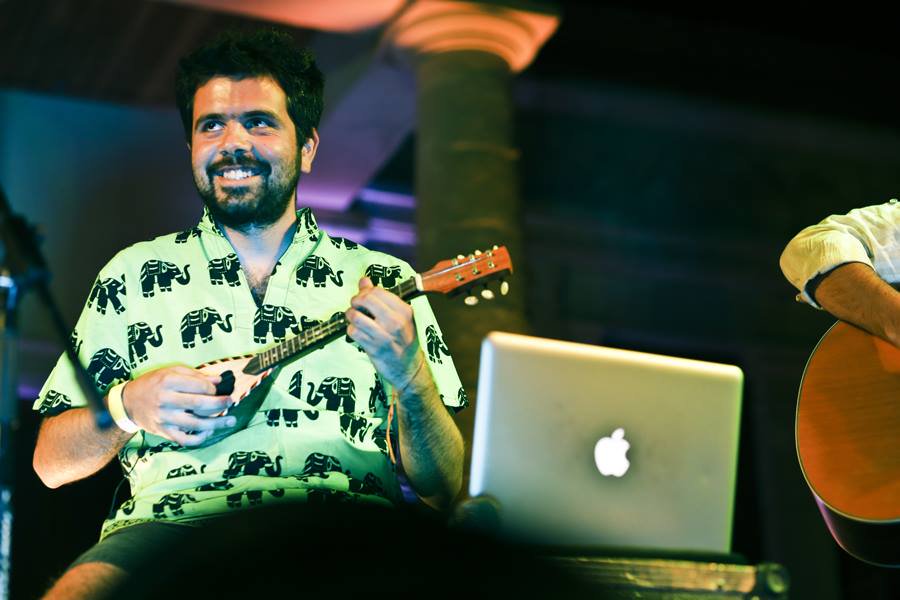 Theodoros Koumartzis
Baglama / Tzouras / Charango / Melodica
Sise Kolombali
Acoustic Guitar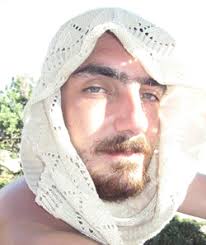 Nikos Papanikoloudis
Ney / Oud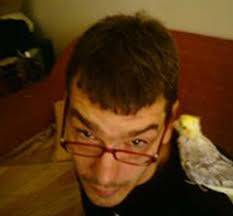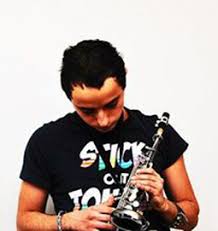 Sokrates Votskos
Soprano Sax / Duduk / Clarinet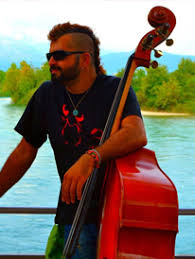 Danis Koumartzis
Double Bass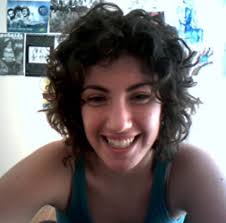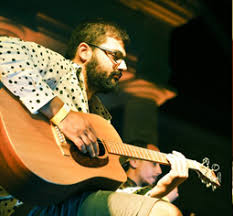 Kostandinos Papoudas
Acoustic Guitar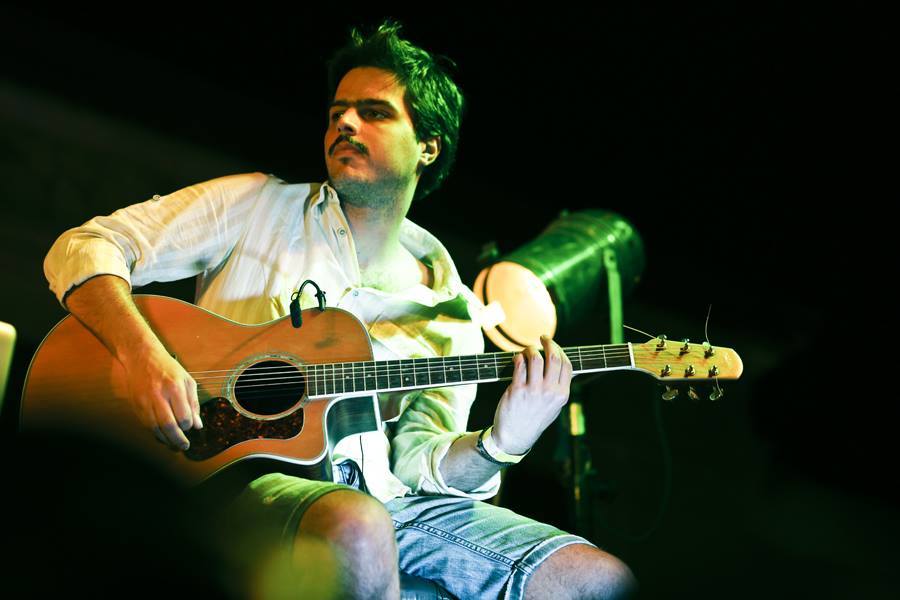 Linos Tzelos
Acoustic Guitar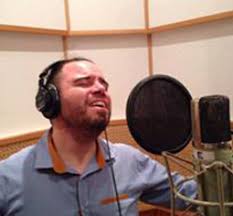 Yiannis Kofopoulos
Vocals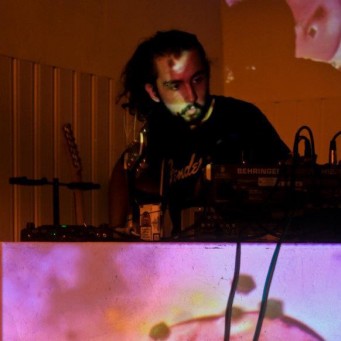 Evagoras Bekiaris
Sound Design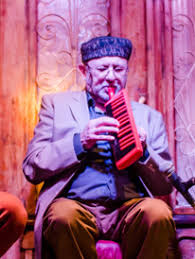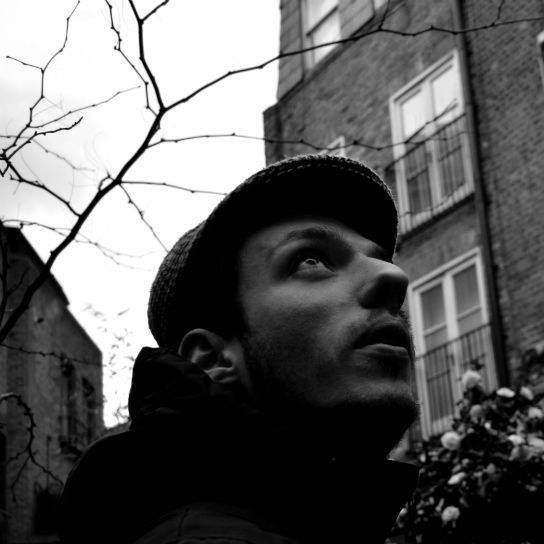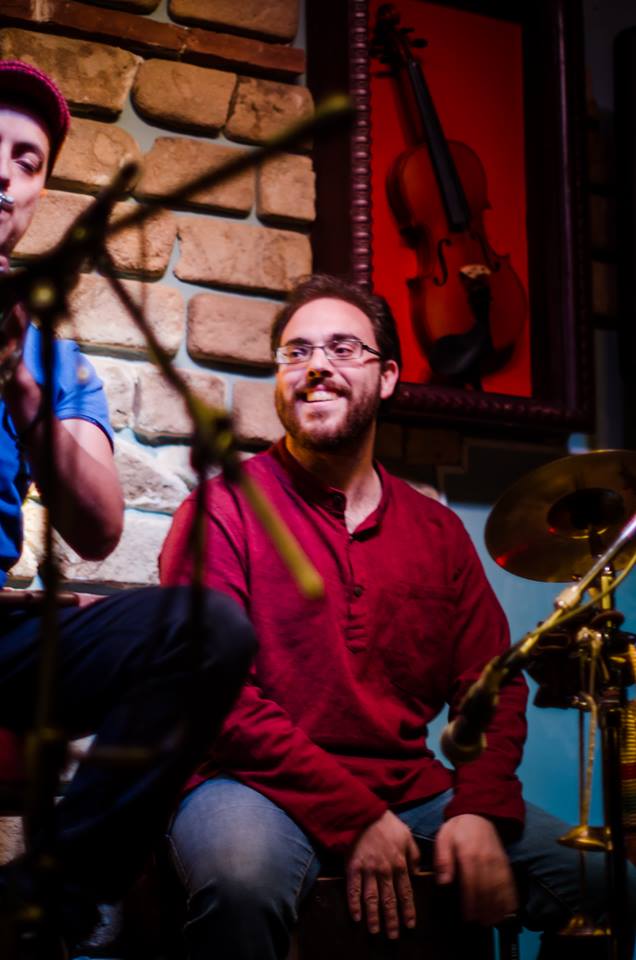 Nick Barrel
Cajon / Percussions